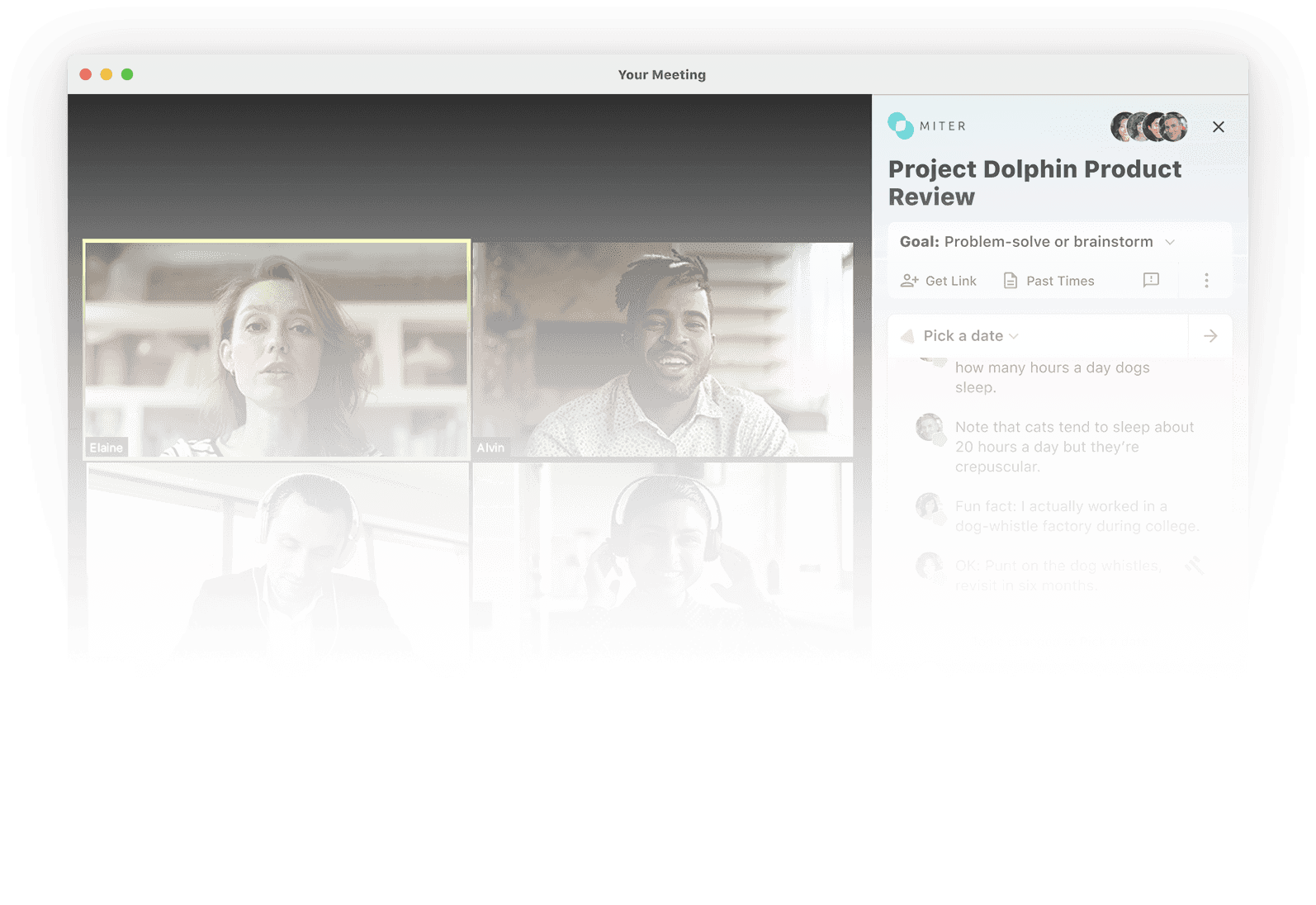 Meeting management software integrated right into Zoom!
Are you struggling to keep track of back-to-back-to-back-to-back meetings? Are you having the same conversations or failing to make the same decisions week after week? Miter is here to help you finally move things forward.
See Miter in Action
Shared goals, real-time outcomes, facilitation in a box, automated summaries, centralized action items...get a one-minute crash course.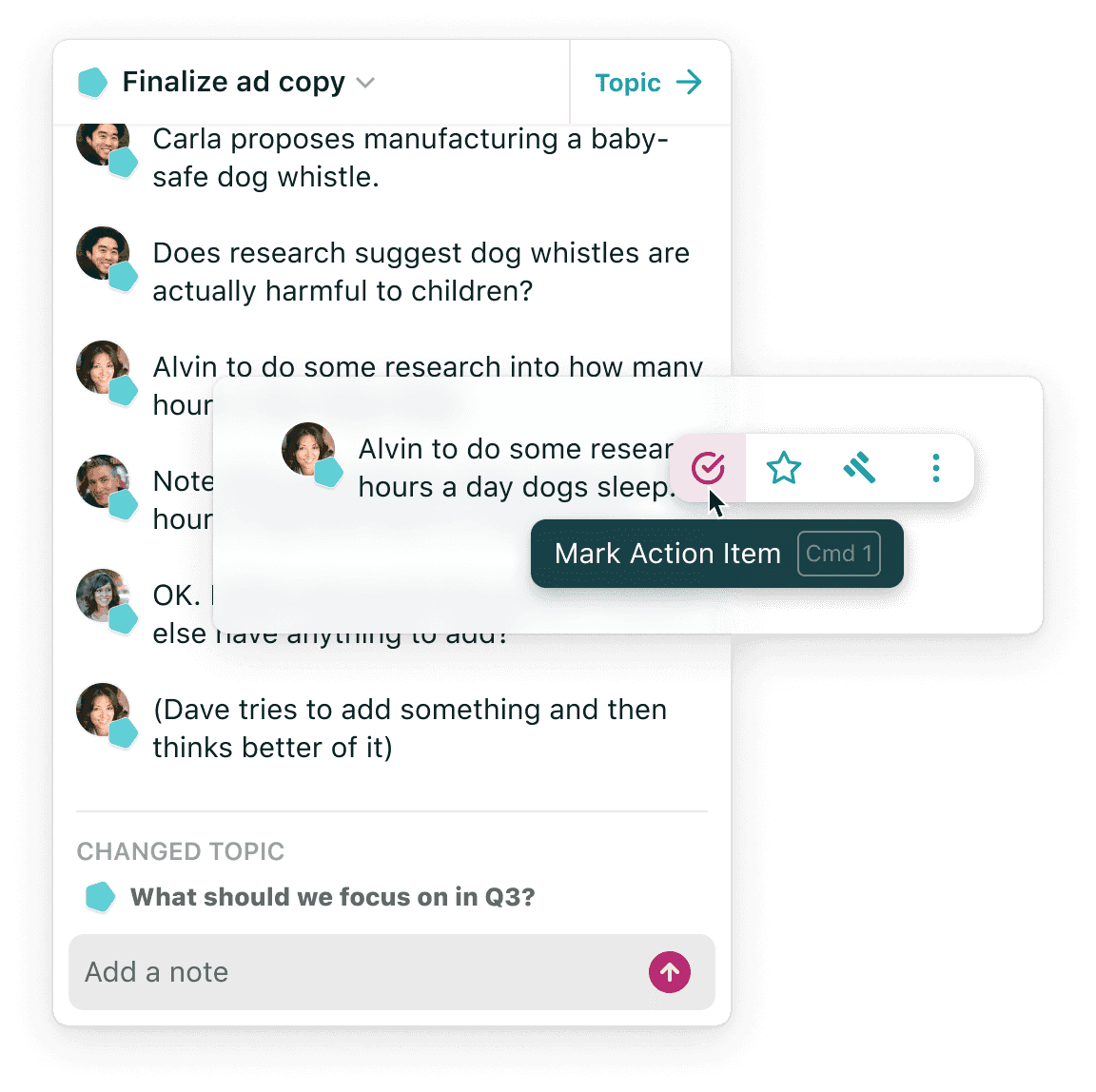 Fully integrated with Zoom and Google Calendar
Share goals, set agendas, and take meeting notes
Easily document key decisions and tasks