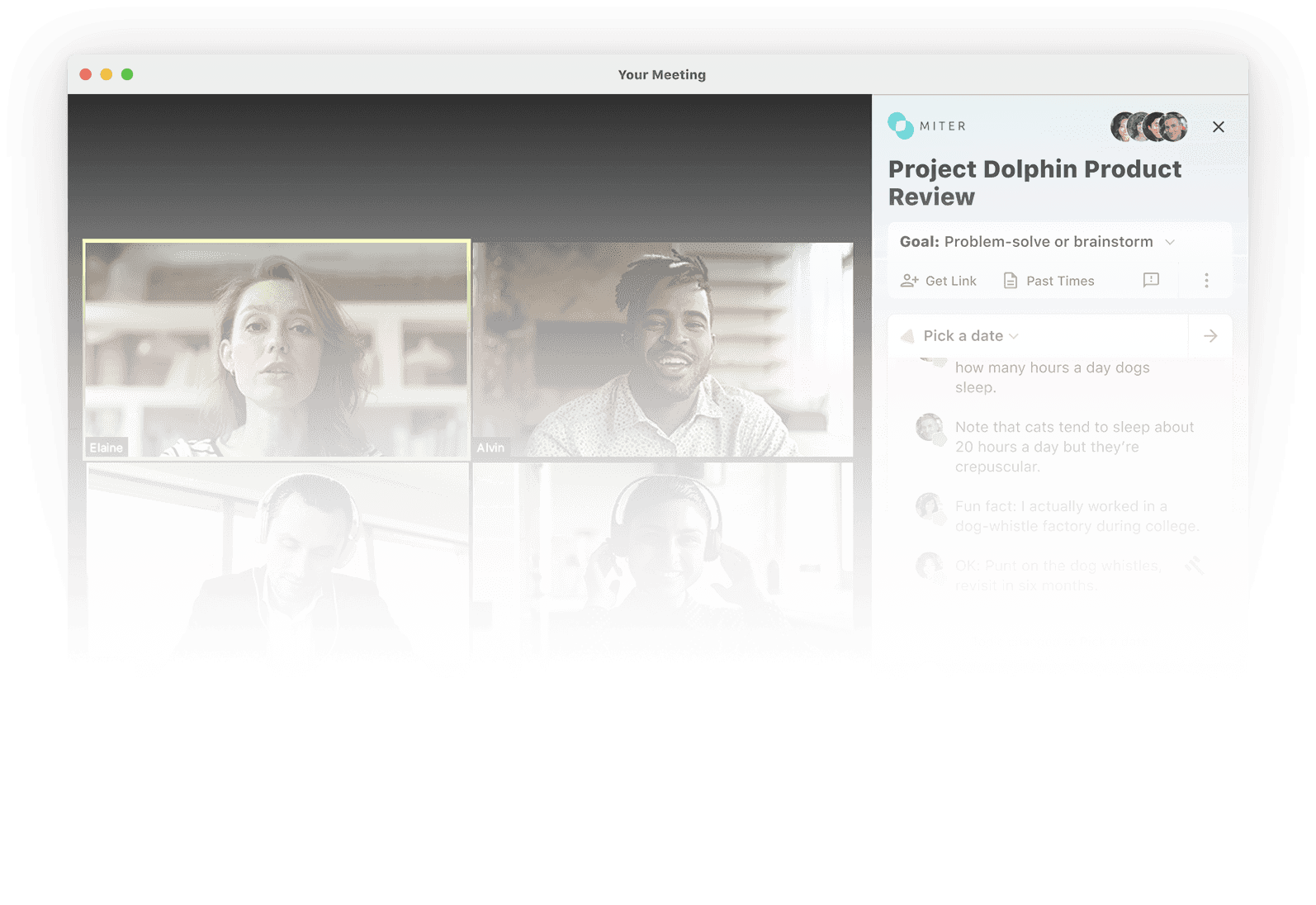 Meeting productivity tools for your team
Looking for ways to streamline your meetings? Miter focuses meeting participants on the desired outcomes so that you accomplish what you came to do and then get on with your day.
See Miter in Action
Shared goals, real-time outcomes, facilitation in a box, automated summaries, centralized action items...get a one-minute crash course.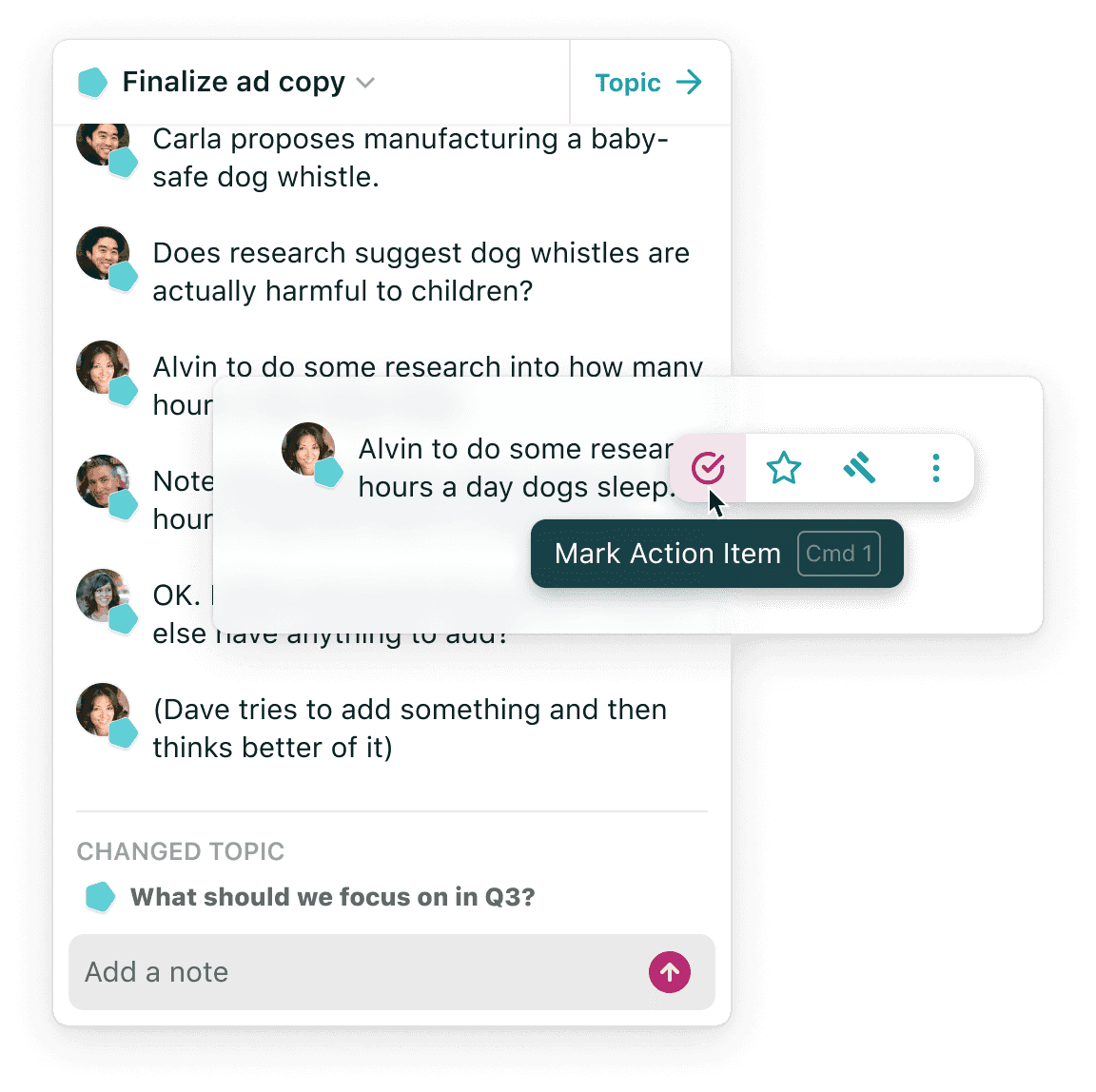 Jointly plan meeting goals and topics
Easily take notes and categorize outcomes
Auto-distribute summaries to busy participants