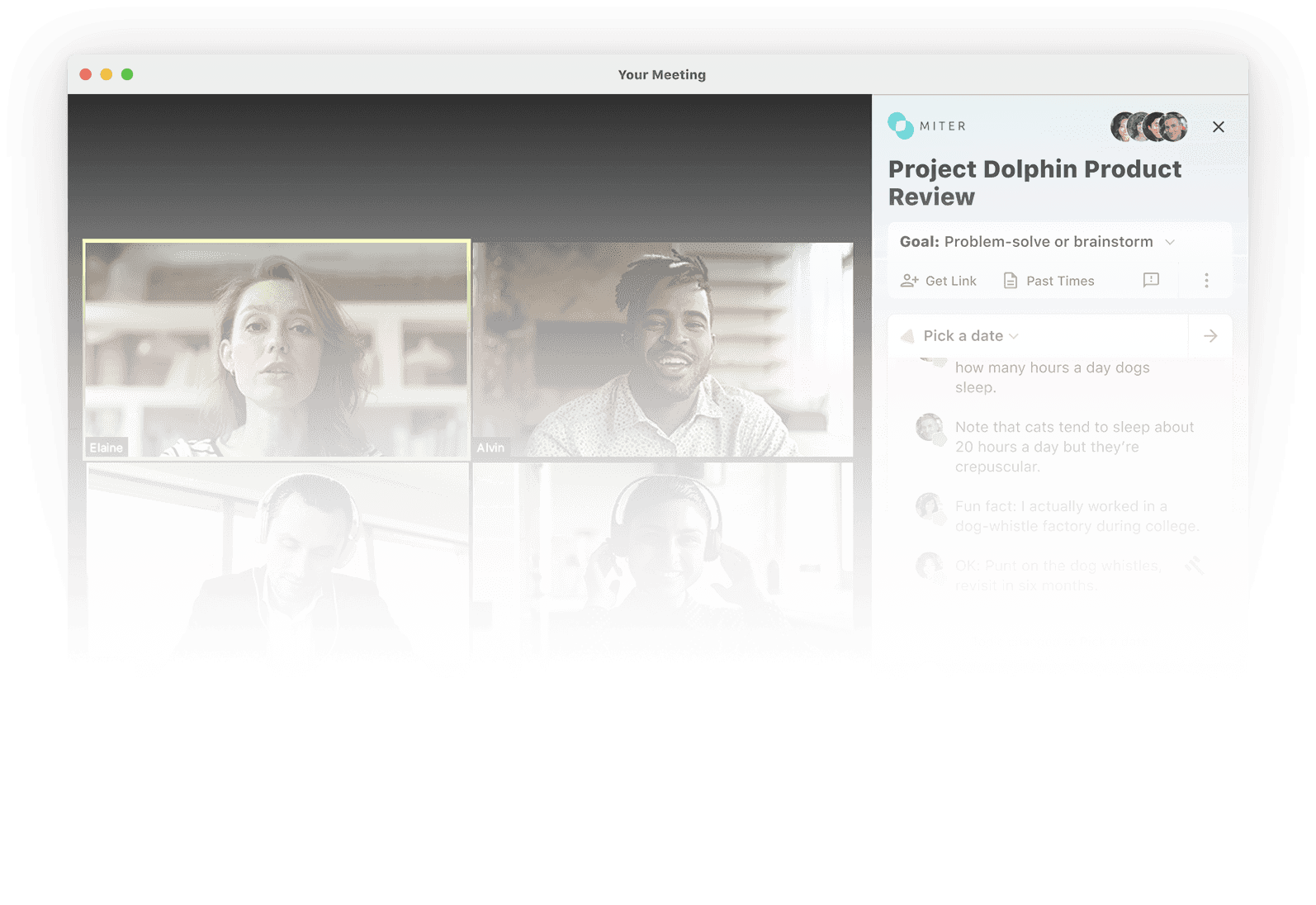 Run better meetings today!
Looking for a better way to keep your team on the same page? Tired of losing track of key decisions or next steps? Miter is here to keep you moving forward.
See Miter in Action
Shared goals, real-time outcomes, facilitation in a box, automated summaries, centralized action items...get a one-minute crash course.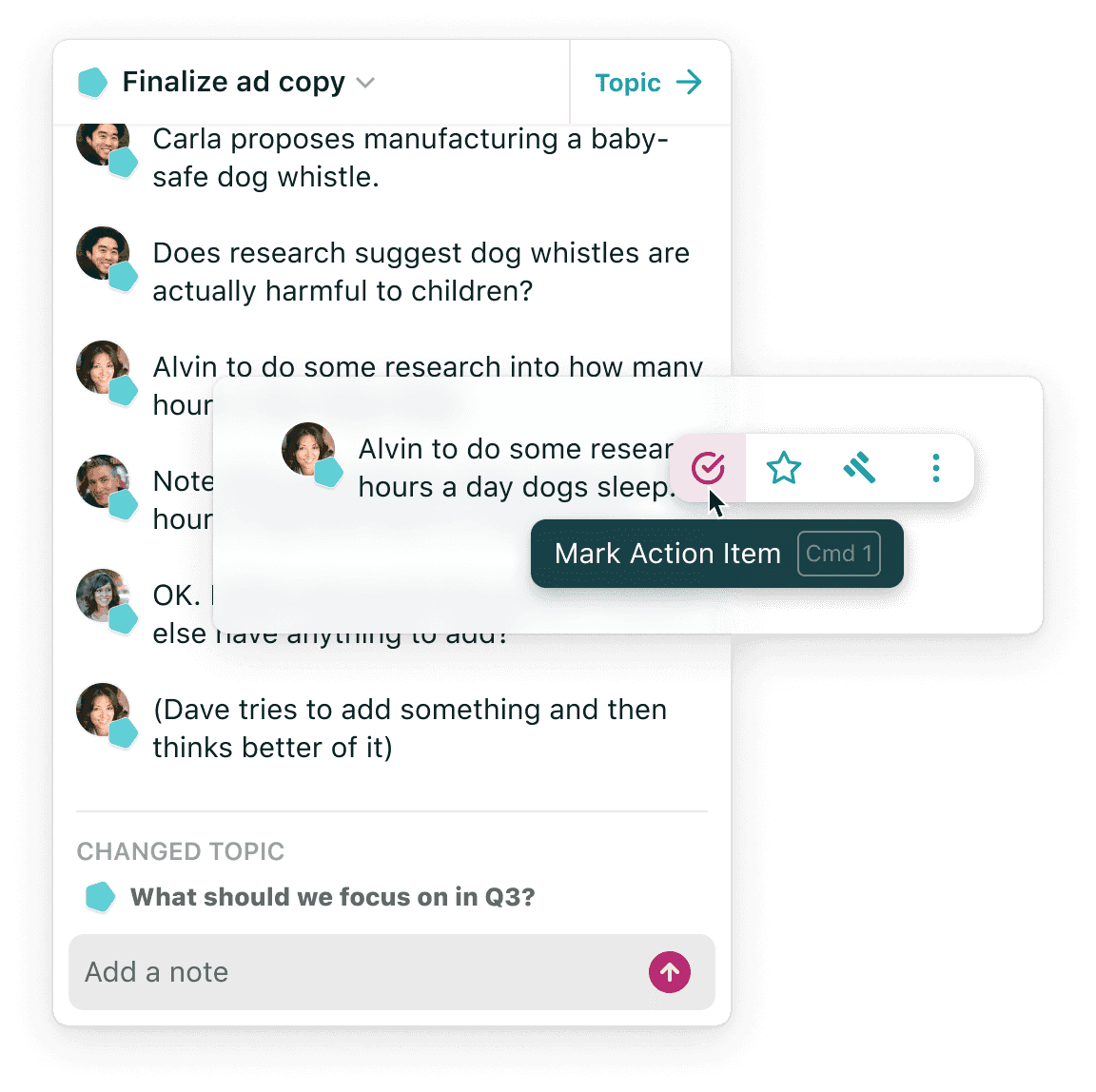 Available for Zoom and Google Calendar
Quick plan your meetings and capture important outcomes
Share concise, beautiful meeting summaries with your team