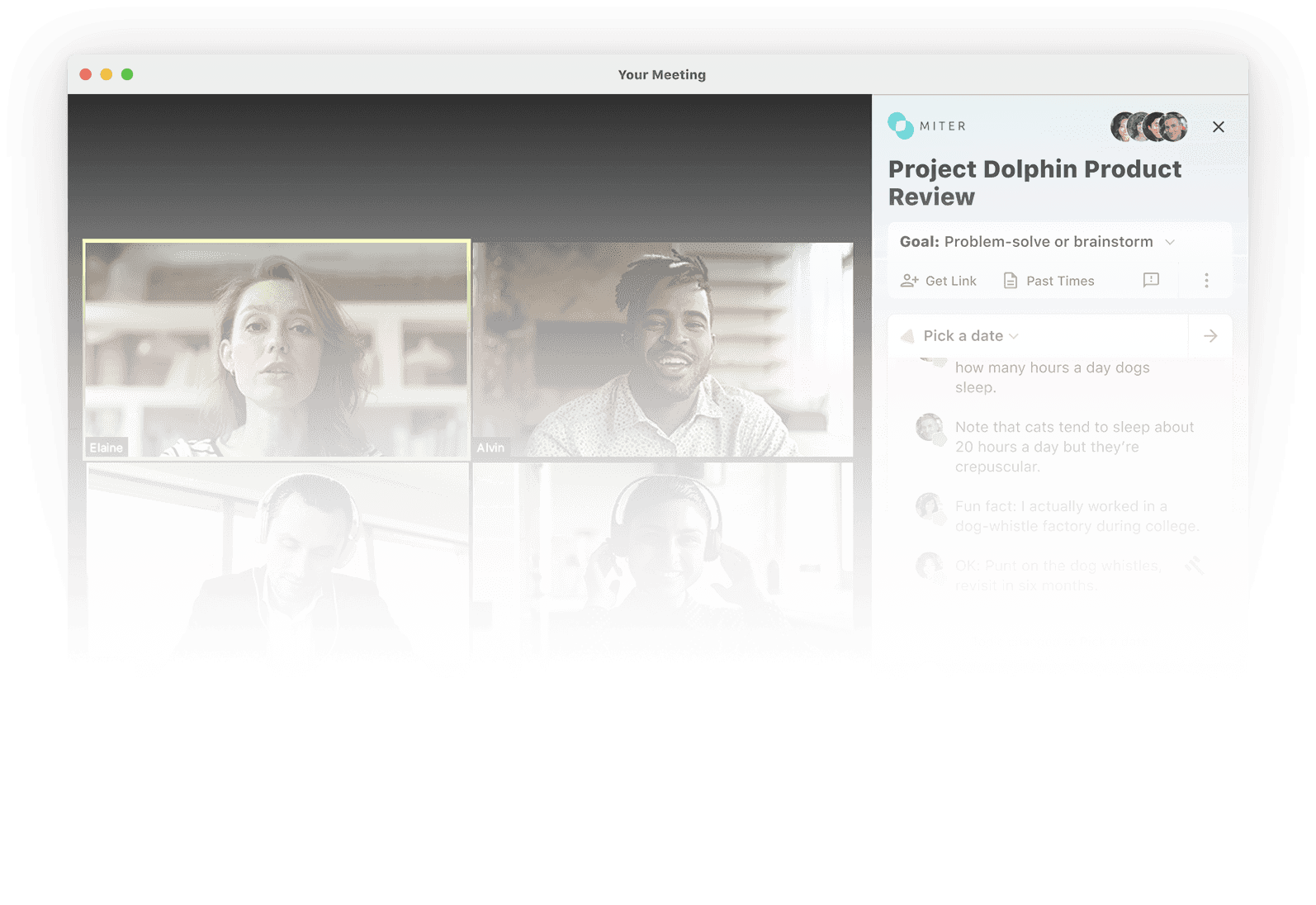 Miter makes managing meetings a breeze!
Tired of losing track of key decisions or tasks? Need a simple way to plan out your day of meetings? Make Miter your meeting assistant!
See Miter in Action
Shared goals, real-time outcomes, facilitation in a box, automated summaries, centralized action items...get a one-minute crash course.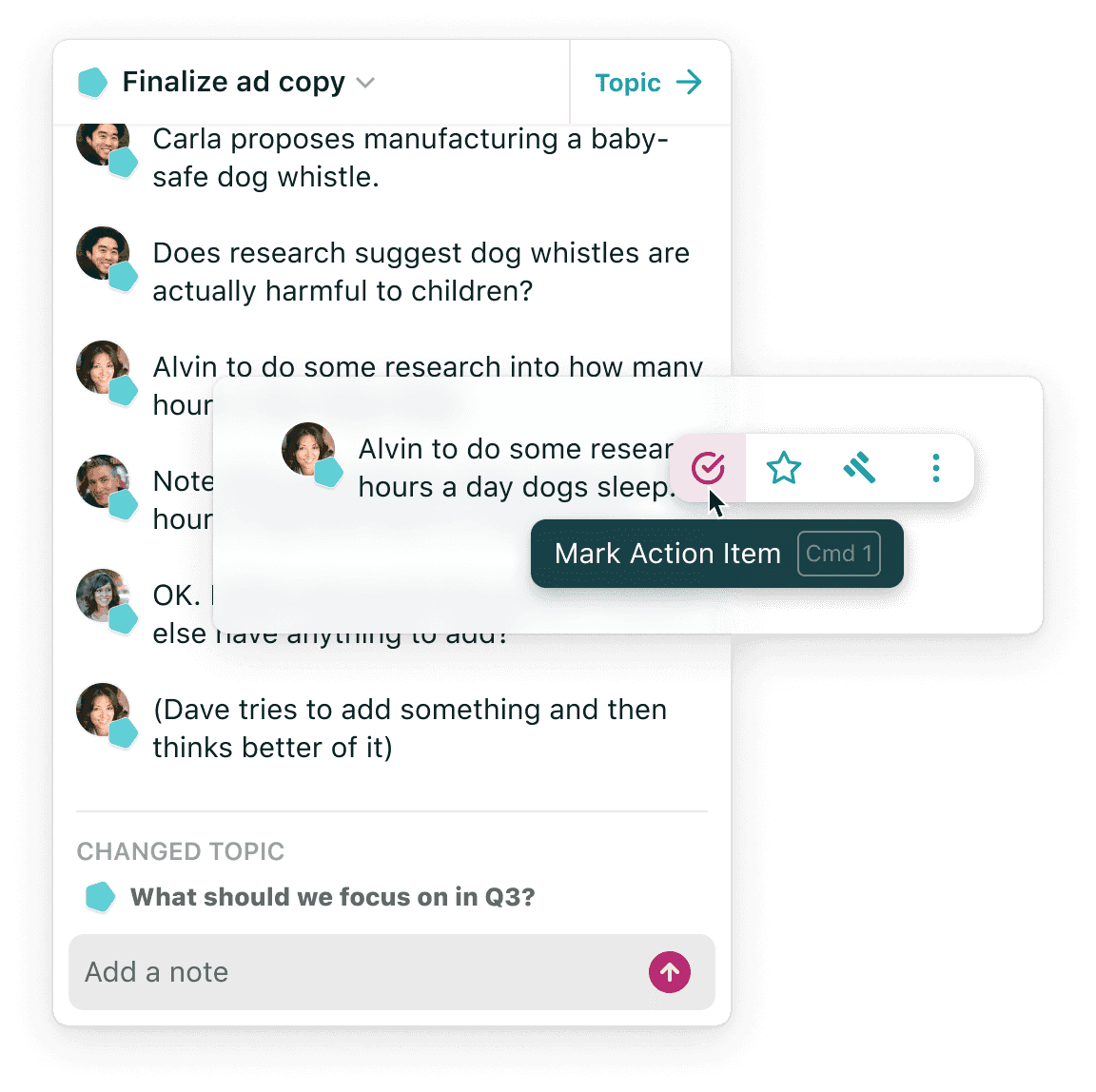 Agendas, notes, decisions, and tasks all in a collaborative interface
Easily shareable via email, Slack, Google Docs, Notion and more
Integrates with Zoom and Google Calendar