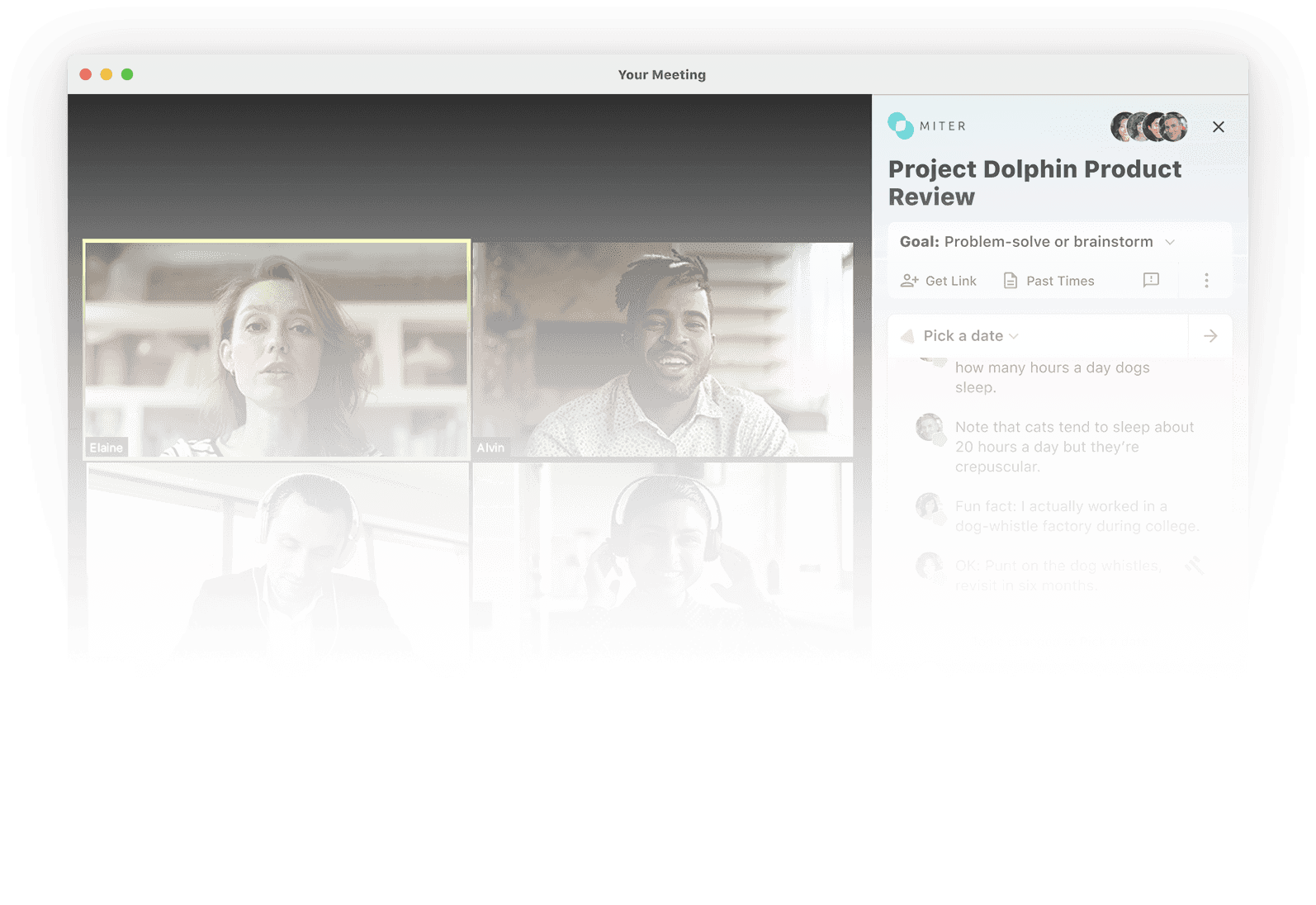 Meeting management software for Zoom!
Desperate for a way to keep track of what happens in your 8+ daily hours of Zoom meetings? Sick of forgetting key details and commitments from back-to-back calls? Miter is here to help!
See Miter in Action
Shared goals, real-time outcomes, facilitation in a box, automated summaries, centralized action items...get a one-minute crash course.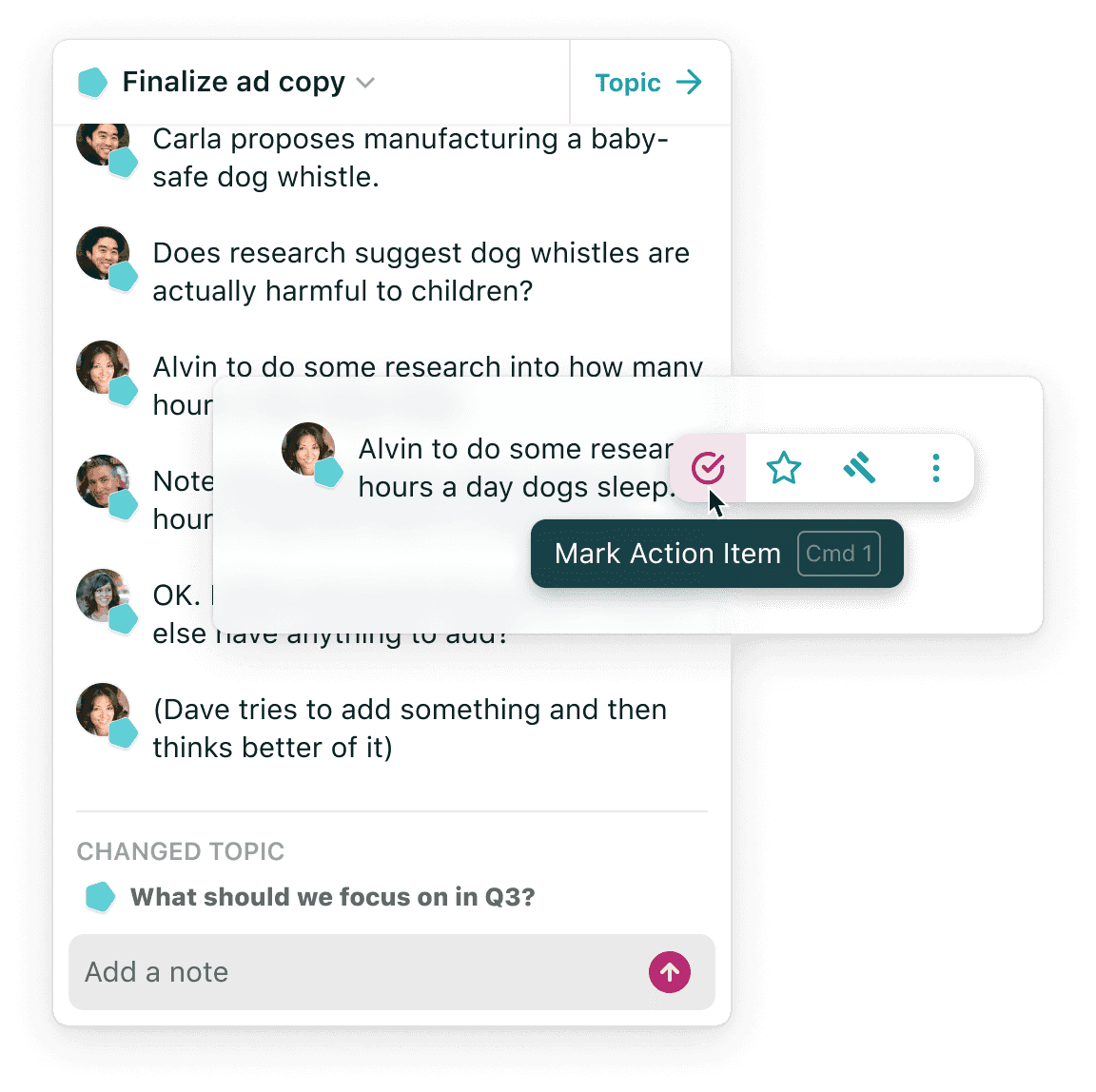 Plan your meetings ahead... or in the moment
Collaboratively capture meeting notes and outcomes
Runs right in your Zoom window