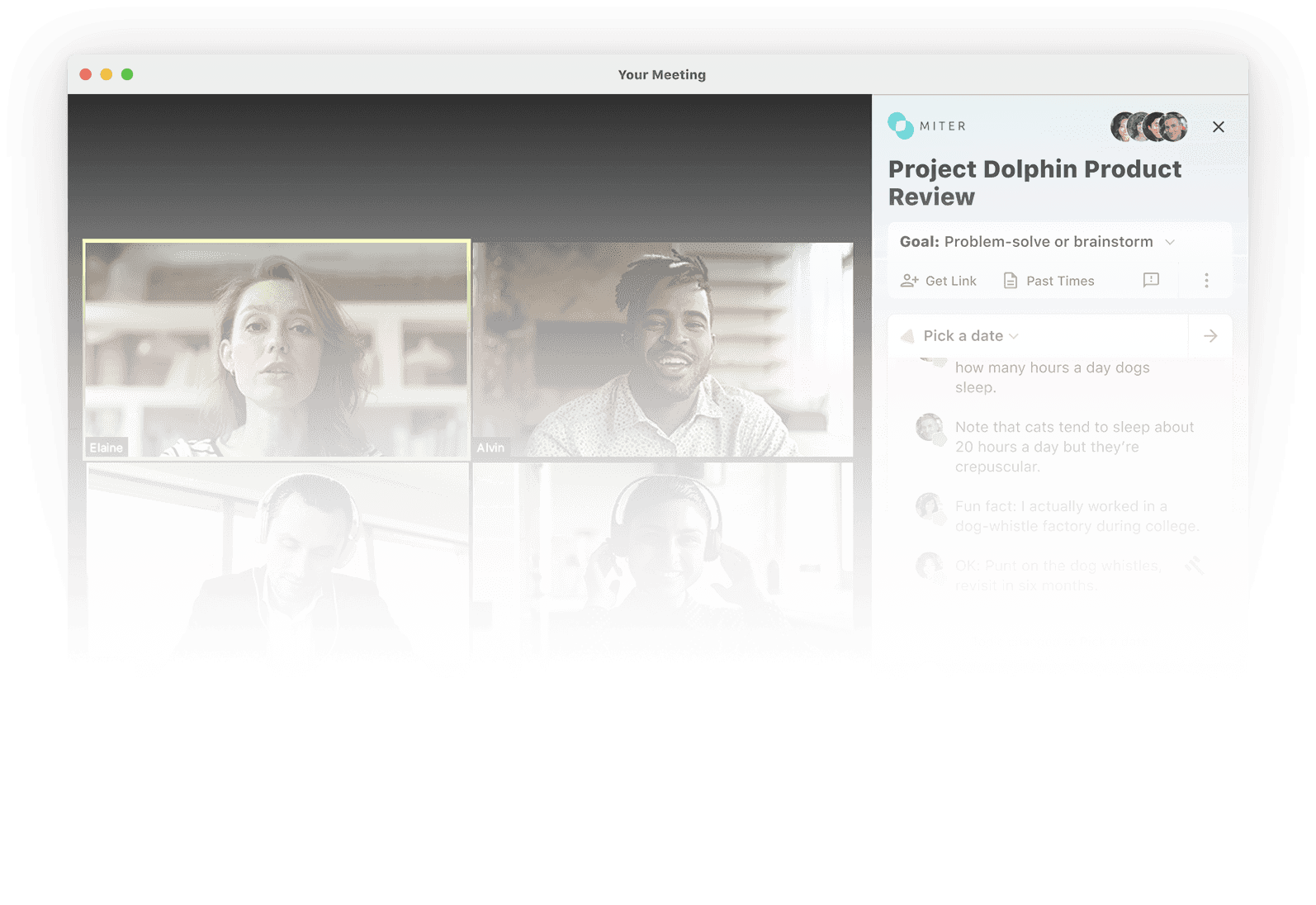 Team meetings made easy!
Struggling to keep your team on the same page? Feel like you're forgetting key discussion topics or follow up tasks? Just need a little more structure? Miter is here to help!
See Miter in Action
Shared goals, real-time outcomes, facilitation in a box, automated summaries, centralized action items...get a one-minute crash course.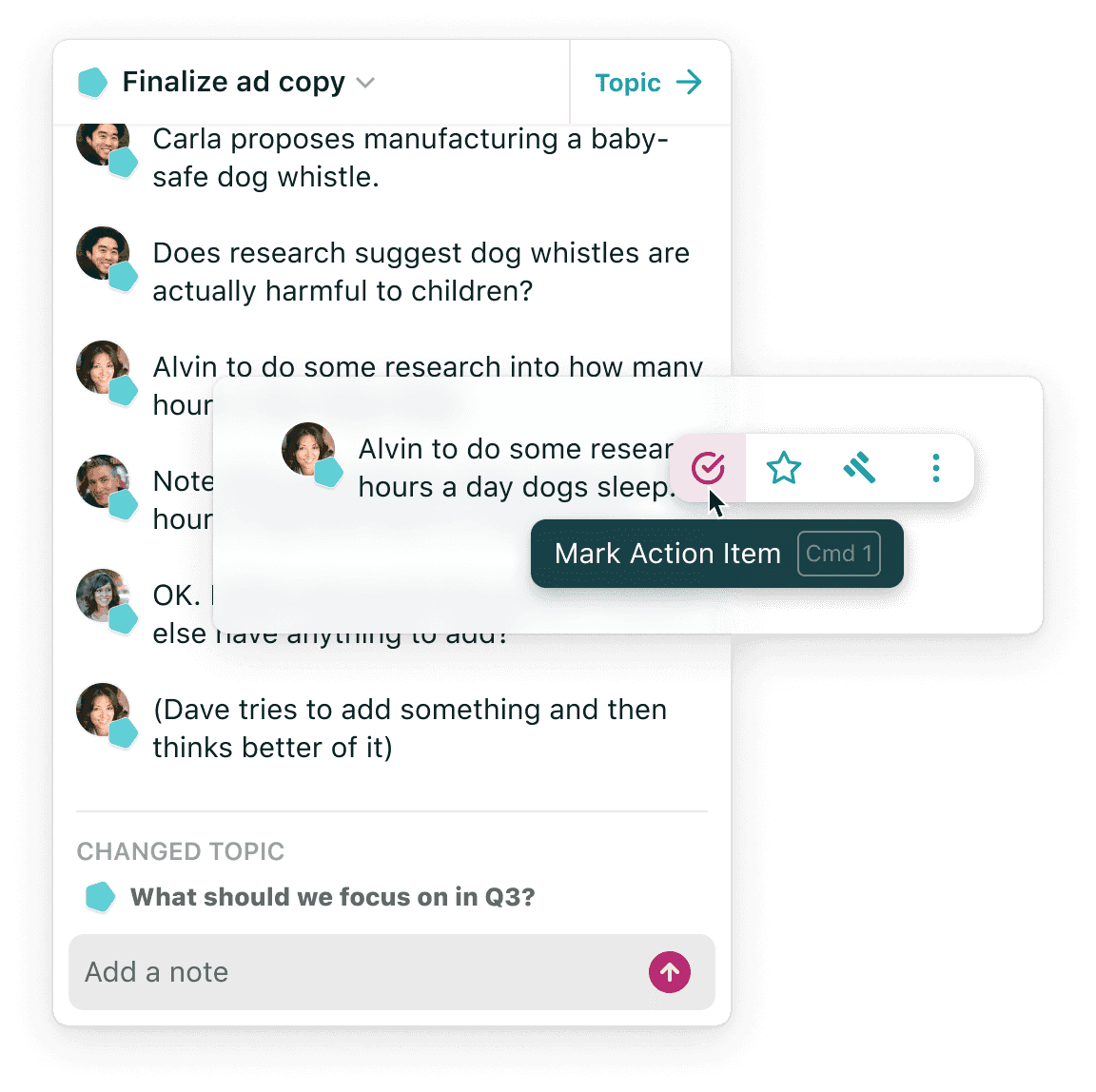 Create a simple, powerful agenda in 30 seconds or less
Capture and assign key decisions and tasks
Distribute beautiful, easy-to-read meeting summaries to your team automatically