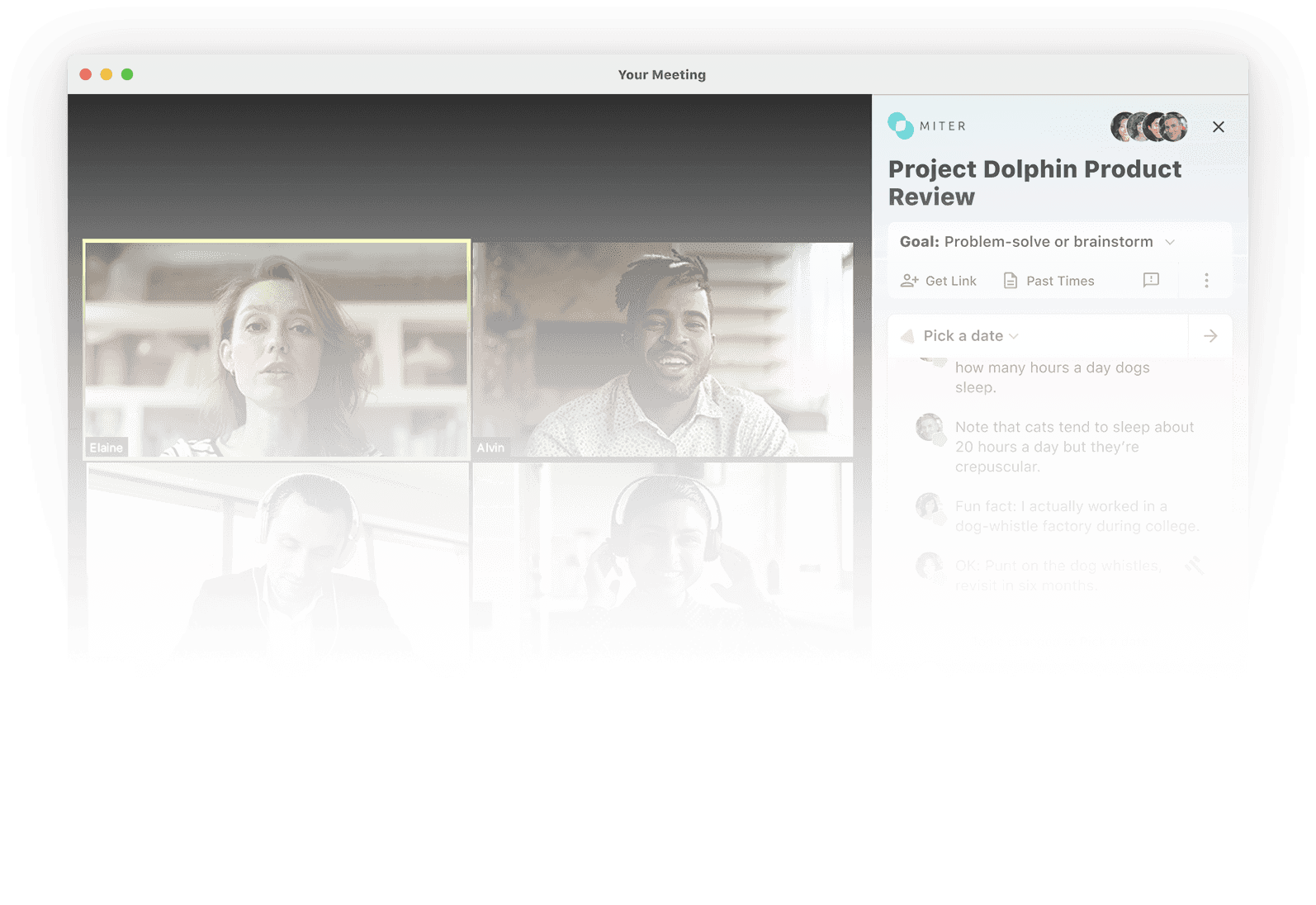 Meeting agendas, notes, and summaries, right in Zoom!
Looking for a simple way to keep track of everything that's happening in your back-to-back Zoom meetings? Sick of getting to the end of the day and not remembering anything that happened? Keep your meetings organized with the Miter Zoom App.
See Miter in Action
Shared goals, real-time outcomes, facilitation in a box, automated summaries, centralized action items...get a one-minute crash course.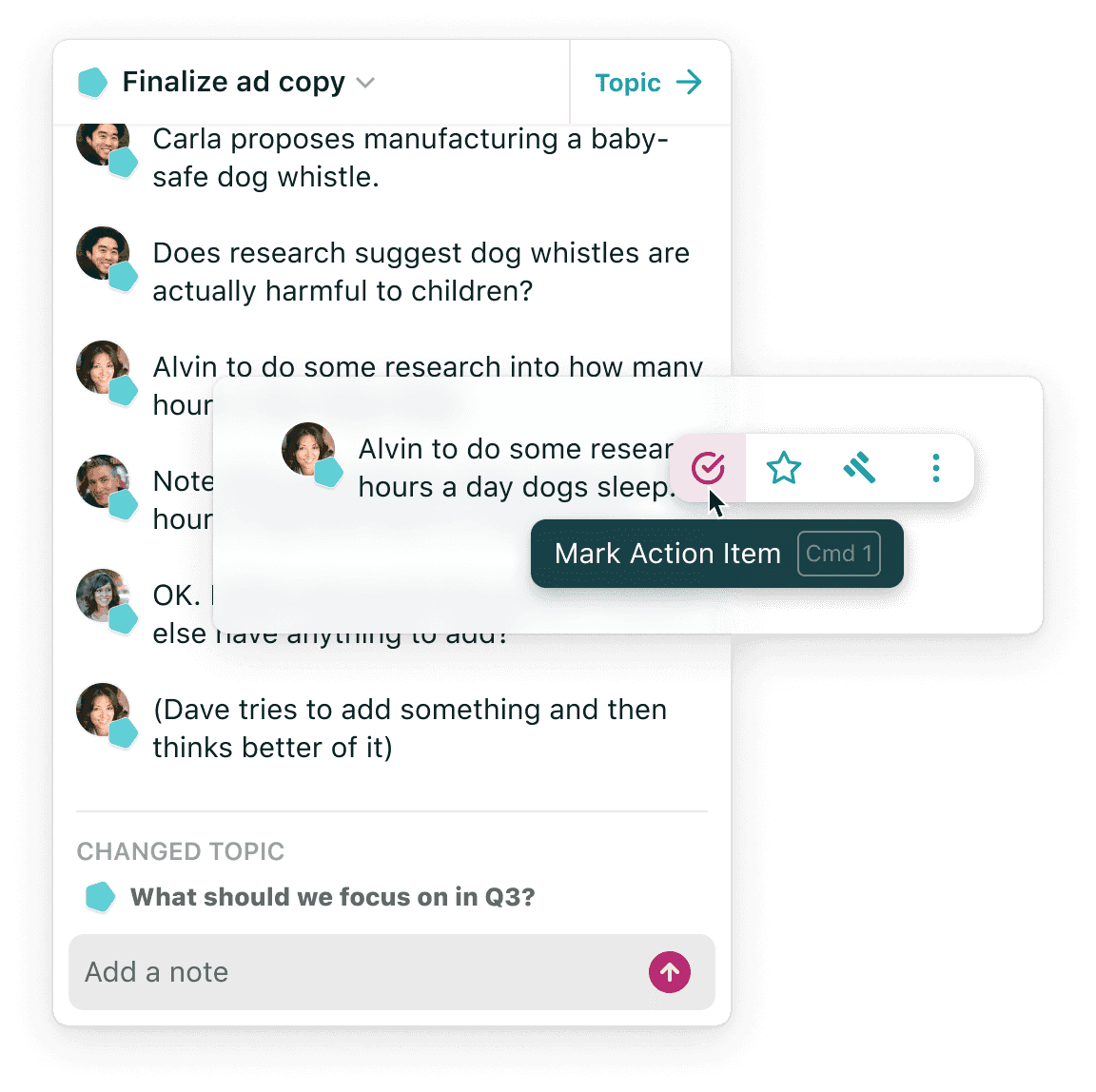 Set meeting goals and agenda in your calendar or in Zoom
Capture notes and key outcomes right from your meeting window
Quickly share decisions, and action items with your team after the call